Unlike some other e-commerce marketplace/store that accept only Bitcoin for payment, Btega adopts more crypto-currency options. Other than Ethererum, which has the 2nd most trading volume in the world, Btega also accept other alt coin/tokens that are supported by Kyber Network. Coins such as DAI, USDC, TUSD and 60 others coins are currently supported by Kyber Network. By integrating Kyber Network into our platform, we allow buyers to purchase products using Ethereum and alt coin/token securely.
Now we will show you how you can make payment using Ethereum and alt coins through Kyber Network:
After confirm your products and shipping options, click "Proceed to Checkout":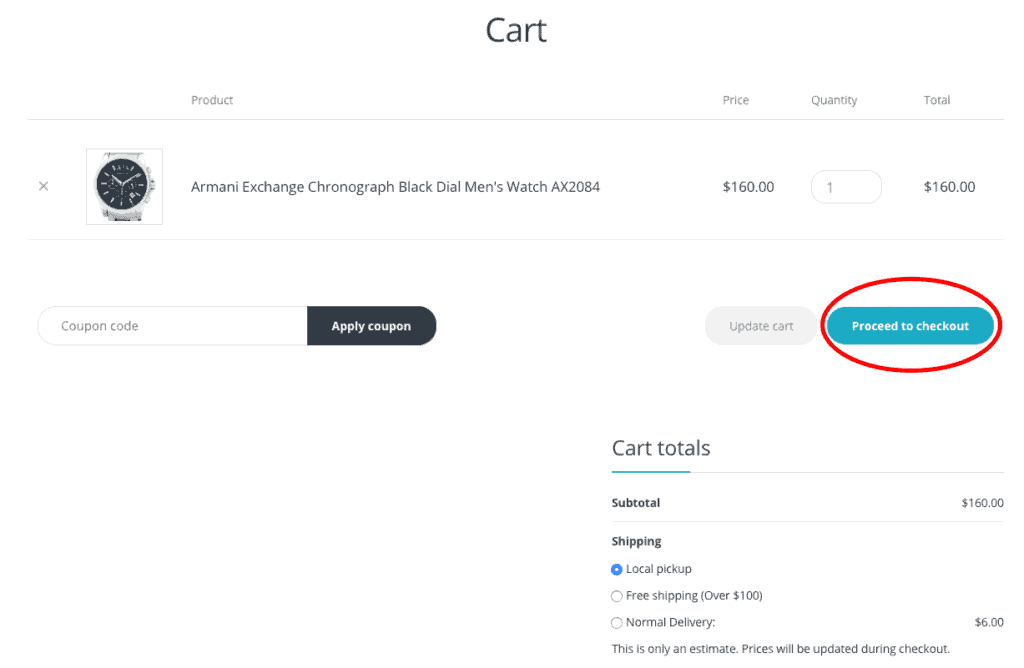 2. After keying all your details, select "Kyber Payment Gateway" as your payment option. Then check the term and condition and click "Place Order".
You can ignore the DAI amount that is reflected. It might take sometime to load, so do not press more than 1 time.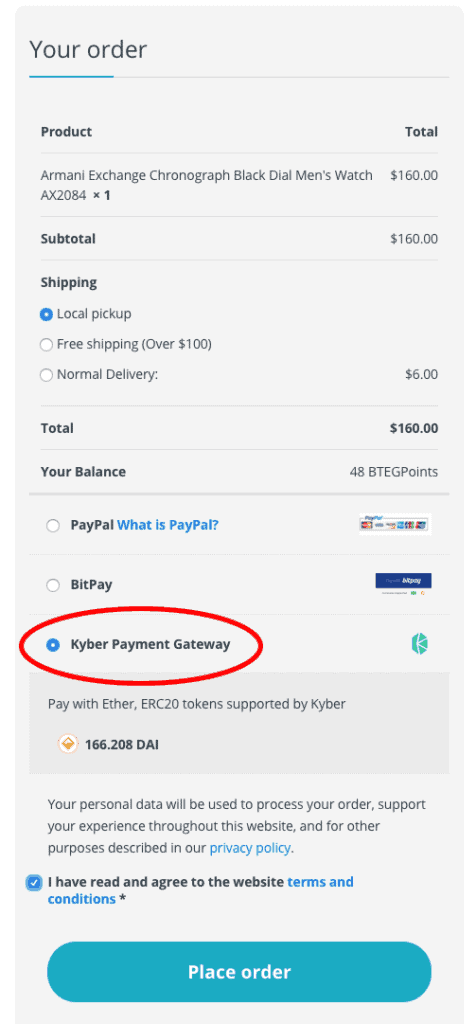 3. You will be brought to this screen when your order is confirmed. Select "Pay by Token" at the bottom to make payment: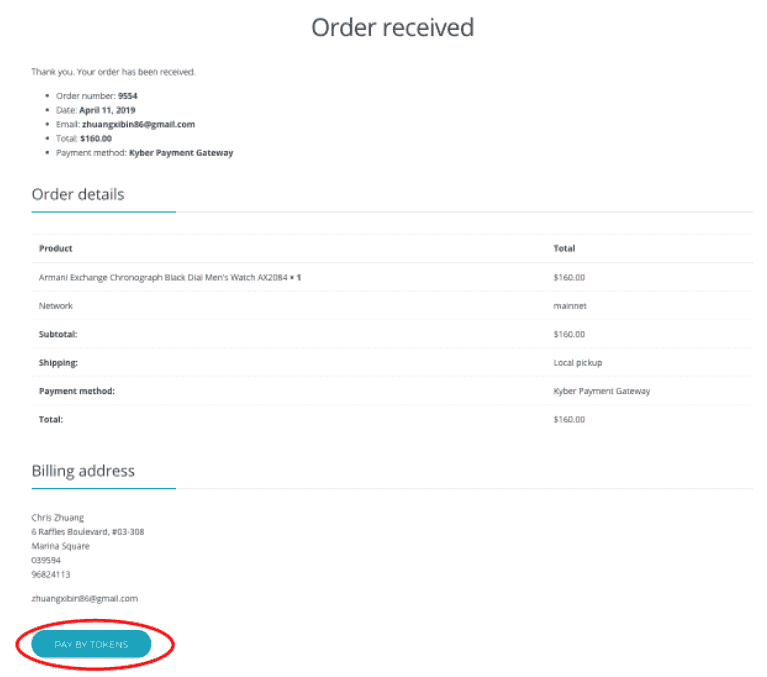 4. The payment option will be prompt and you can select Ethereum or all others alt coins that you prefer. After your selection, the amount will be generated in real time. Check the Terms & Condition and click "Next':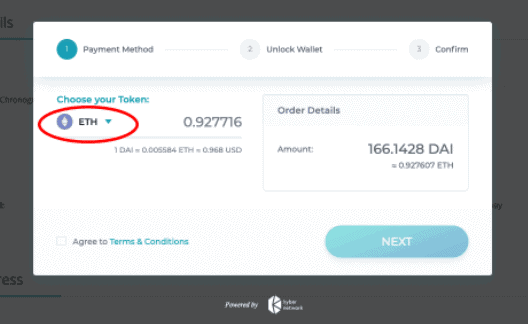 5. There are 5 options that you can choose to make your payment. Select the one that you are comfortable with and follow the instruction.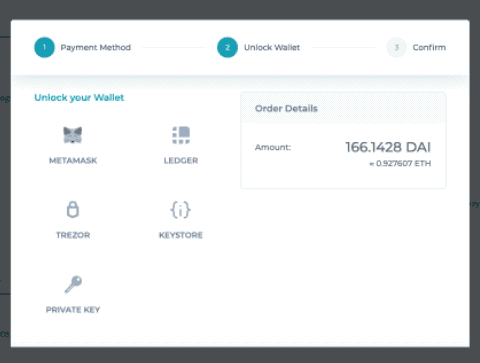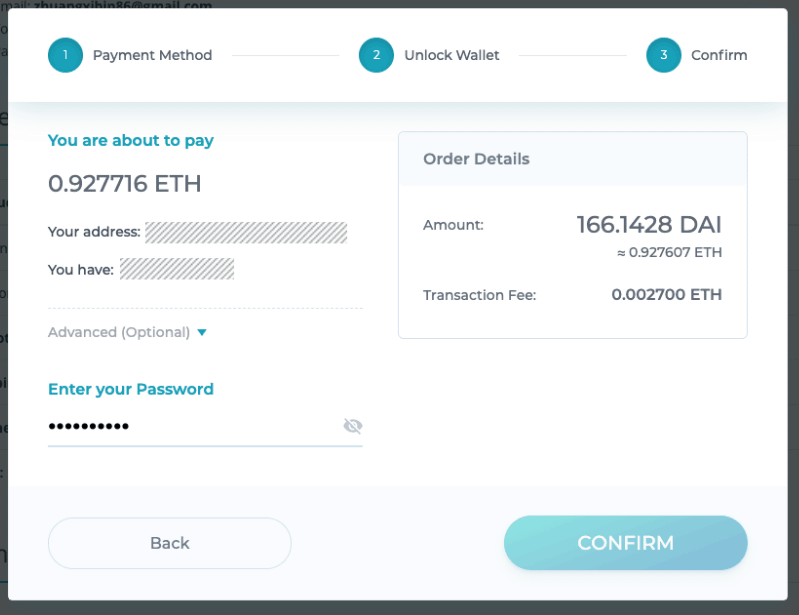 It's that simple! You will receive an email notification after payment is confirmed. So start shopping in Btega using your Ethereum and alt coins now!
In anytime if you encounter any payment or technical issue, please email to support@btega.com. We will attend to your enquiry within 24 hour.
Happy Shopping!