Has this ever crossed your mind – What skincare products every woman should have by their side before turning 30? This is a very serious topic for us ladies especially since our skin starts to reveal its weaknesses once our age hits the big 3. The result of how much you invest in your skin at 20, will show clearly in your 40s and even 50s. Hey, don't we want to look 30 when we're actually 50? Yup, that's the concept we should be working towards!
It is important to realise that there are certain investments in life that you can never compromise. When you're in your 20s, the precious asset that can never be bought again with money, is your youthful skin. Investing in quality skincare products now should be one of your priorities if you want a younger-looking skin later in life. Do yourself a favor today and invest in quality skincare products that have gone through years of research and formulated with the best ingredients. It is easy to purchase affordable skincare now, but the ones that work better will always require some investments. A woman who only starts investing in her skin at the 50s, will always lose out to a woman who started her investments at 20s.
The 4 skincare brands every woman should have by their side are La Mer, SK-II, Lancôme, and Guerlain. Each of these is notable brands that are highly rated and endorsed by beauty bloggers, influencers, or celebrities alike. If you want the looks of a Star, start to pamper your skin like one.
You might like to have a read on the important factors you need to know before getting your next skincare products.
We have selected a list of 5 skincare products every woman should have by their side: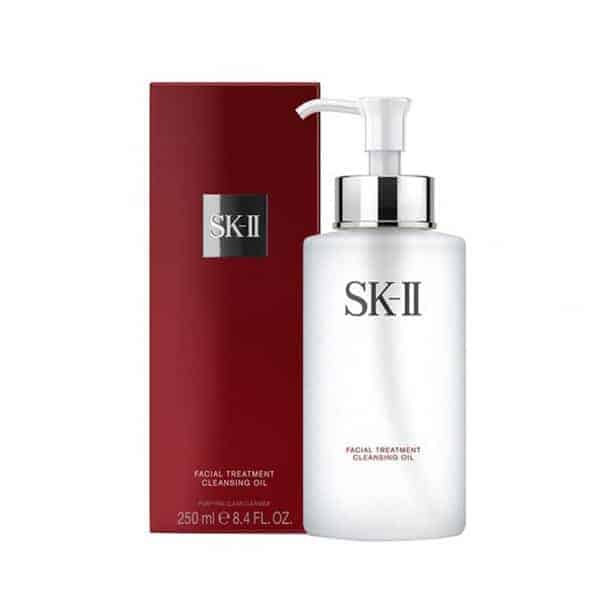 A good skincare routine starts with a good cleanser. Cleansing your skin properly helps to remove all makeup, impurities, and dirt that clog your skin throughout the day. No amount of expensive creams can penetrate your skin layers if your pores are stuff with unwanted products. When it comes to cleansing, it would be better to pick one that is oil-based. This way, it will not dry out your skin while it carries out a cleansing job.
SK-II Facial Treatment Cleansing Oil is formulated with its signature PITERATM, mineral oils, apple seed extracts, and a list of other ingredients that brighten your skin while removing unwanted impurities. As it is oil-based, it does not strip away your skin's, leaving it crystal clear.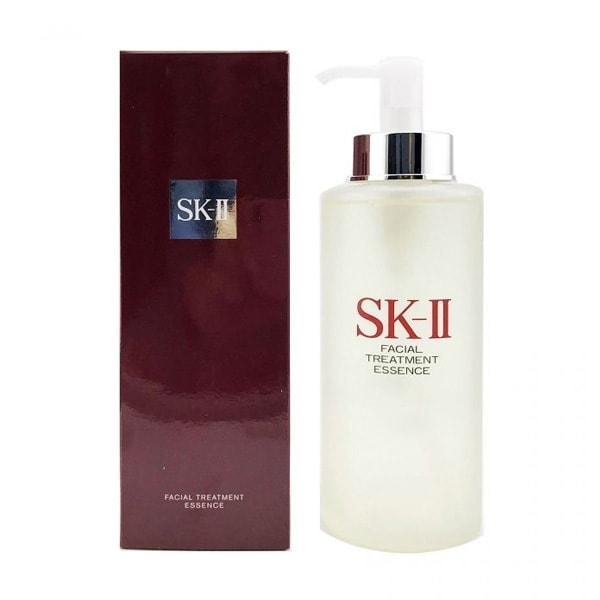 Besides keeping your skin moisturised, you need to ensure that your skin receives the nutrients for it to repair and maintain its youthful glow. Why facial essence is important in your 20s, can be explained by its formula. Facial essence is a light-weight, concentrated product that hydrates and re-balances your skin. This helps in prepping your skin for your moisturiser later. Due to its lighter density, they are able to penetrate deeper into your skin layers better than moisturisers.
SK-II Facial Treatment Essence is one of the big powerhouses in the line of facial essences and is widely known for bringing out the best in individuals' nude skin. The key ingredients which you may have always heard of is PITERATM. There are countless reviews from beauty bloggers stating how soothing it is on the skin on application. The right way to apply this onto your skin is to apply some on your palm and pat it right into your face and neck.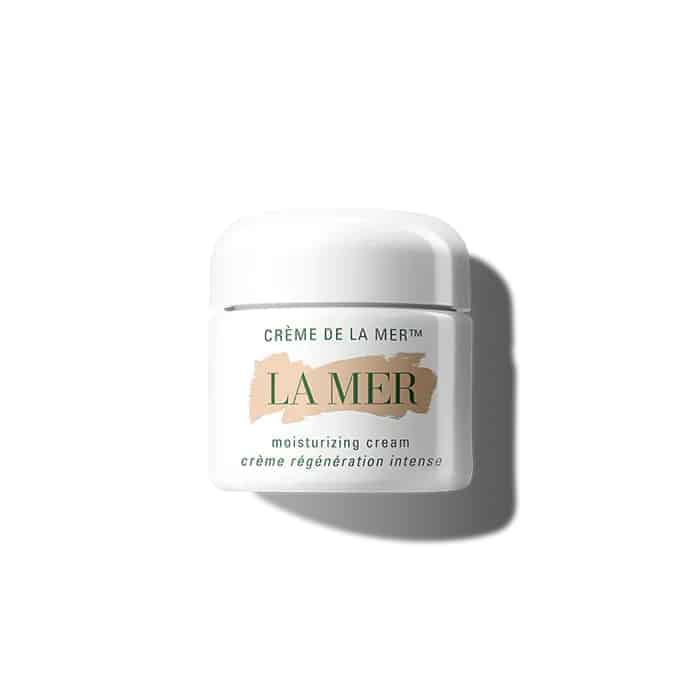 What moisturisers can do to your skin is endless. They keep your skin hydrated and supple, which prevents aging. Crème De La Mer is one of the most recognised moisturising products in the skincare industry. The key ingredients used to formulate their product are their Miracle Broth™ and Lime Tea. In fact, it is formulated without Parabens and Phthalates. This cream is best used with their special ritual of warming the product first until it becomes translucent and then gently pressing it into your skin. This is also one of the popular products that beauty influencers would go to, which further proves to be a good investment. This product would be great if you have dry skin.
If you find that this texture is too thick for your skin, they have the Soft Cream version. This has a thinner texture than the former but it would still do its job of deeply replenishing the moisture beneath your skin. This is ideal for combination skin. The go-to moisturiser for oily skin should have a gel-like texture. La Mer offers their Moisturizing Cool Gel Cream that offers the same healing benefits for this series.
Crow feet, dark bags, and dull-looking eyes are one of the many fears a woman would have as they age. Our eyes tell a lot about how your life has been and it is usually the first thing a person would look at. A pair of pretty, glowing, youthful eyes will always hold longer attention than a dull-looking pair. It is so important to realise that our eyes are also part of the equation when it comes to looking youthful. Given our hectic schedules, it is not surprising to see many tired-looking eyes the next morning. A good investment to have is a nourishing, soothing product that takes care of the delicate skin around our eyes and prevents unwanted crow feet, dark bags and puffiness.
Lancôme's Advanced Génifique Yeux Eye Light Pearl comes with a cool, rolling massager that rolls away dark bags, puffiness and brightens tired-looking eyes. It is also free of sulfates, parabens, and phthalates, which is good for sensitive skin. Besides, it is formulated to nourish your lashes too. What an added bonus!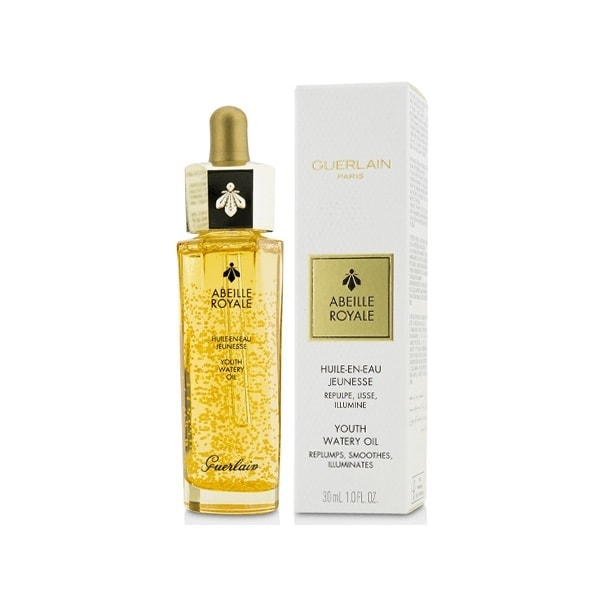 I cannot emphasize enough on the importance of face oil in your skincare routine. Besides hydrating your skin, facial oils are blends to regulate the amount of oil your skin secretes, keeping your skin less oily. They do so by locking in your skin's moisture and hydration levels, promoting a youthful glow. Also, they behave like a protective barrier on your skin's layer to prevent unwanted impurities from entering. They are such an asset to have when it comes to good skincare routines. Facial oil is a product every woman must have by their side, whether in their 20s or beyond.
Abeille Royale Youth Watery Oil by Guerlain is formulated with key ingredients such as the Ouessant Honey from the UNESCO Biosphere Reserve and Commiphora oil. These ingredients aid in your skin's renewal process, which brings out the inner glow your skin should already have. It can penetrate deep into your skin's layers and leave you with baby-soft, supple skin you always dreamed of.
Besides having good skincare products, it is also important to realise that sufficient rest and exercise and building your skincare routine need to come together to bring out the best in you.  Any investments you do in your early years will result in healthy-looking skin, high self-esteem, confidence, and a happy you.
Think – happy skin, happy woman.