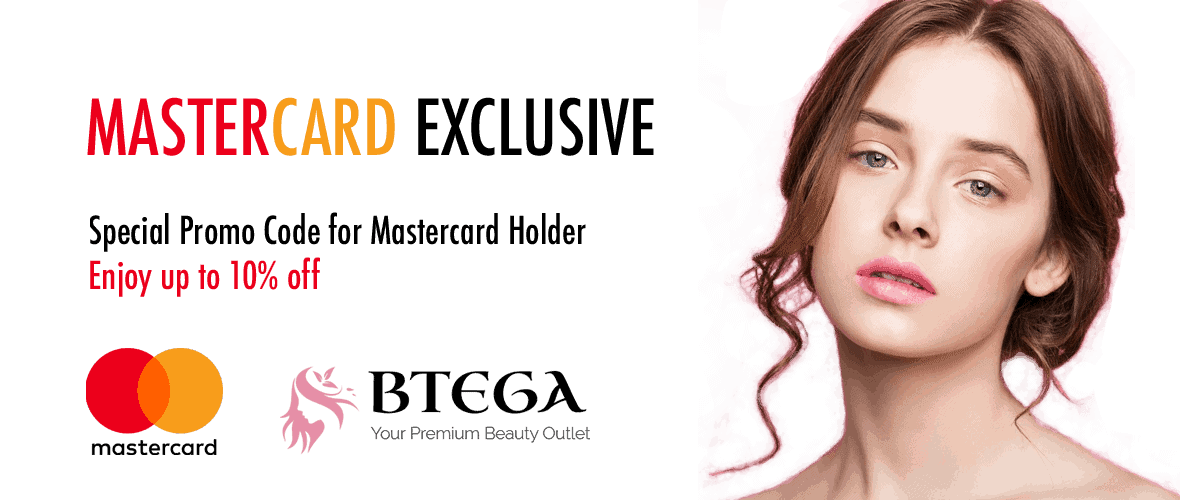 Promo Codes
Apply code upon checkout to enjoy the discount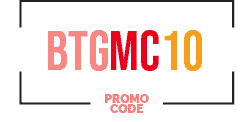 Enjoy 10% off on your first purchase!  
For order over $50 and can only be redeemed once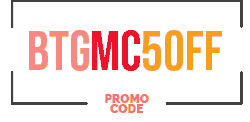 Enjoy 5% off every time!  
Unlimted redemption for orders over $50!
CODES CAN BE USE FOR ALL PRODUCTS IN-STORE!
Terms and Condition
This promotion is valid for all products on BTEGA.com.
Offer is valid for purchases worldwide.
Offers are not valid in conjunction with other offers, discounts, promotions, e-vouchers, e-coupons, privileges or purchase of gift certificates, set menus, special menus, membership privileges unless otherwise stated.
Offers cannot be redeemed or exchanged in cash.
Mastercard assumes no responsibility for any loss or damage or expenses arising in connection with the offers, howsoever arising, including without limitation, from any late or non-notification, any error in computing, technical hardware or software breakdown, malfunctions or defects, failed, delayed or incorrect transactions, or lost or unavailable network connections, or any notice that is lost or misdirected, which may affect a cardholder's eligibility in the offers.
Mastercard makes no representation to the quality or performance of the goods and services provided by BTEGA in connection with the offers. Mastercard will not be responsible for any injury, loss, or damage suffered as a result of the redemption of the offer or usage of the goods and services.
Mastercard is not an agent of BTEGA. Any dispute about the quality or service standard must be resolved directly with BTEGA.
Mastercard reserves the right to vary or amend the terms and conditions governing the promotions without notice or withdraw or discontinue the offers at any time without any notice or liability to any party.